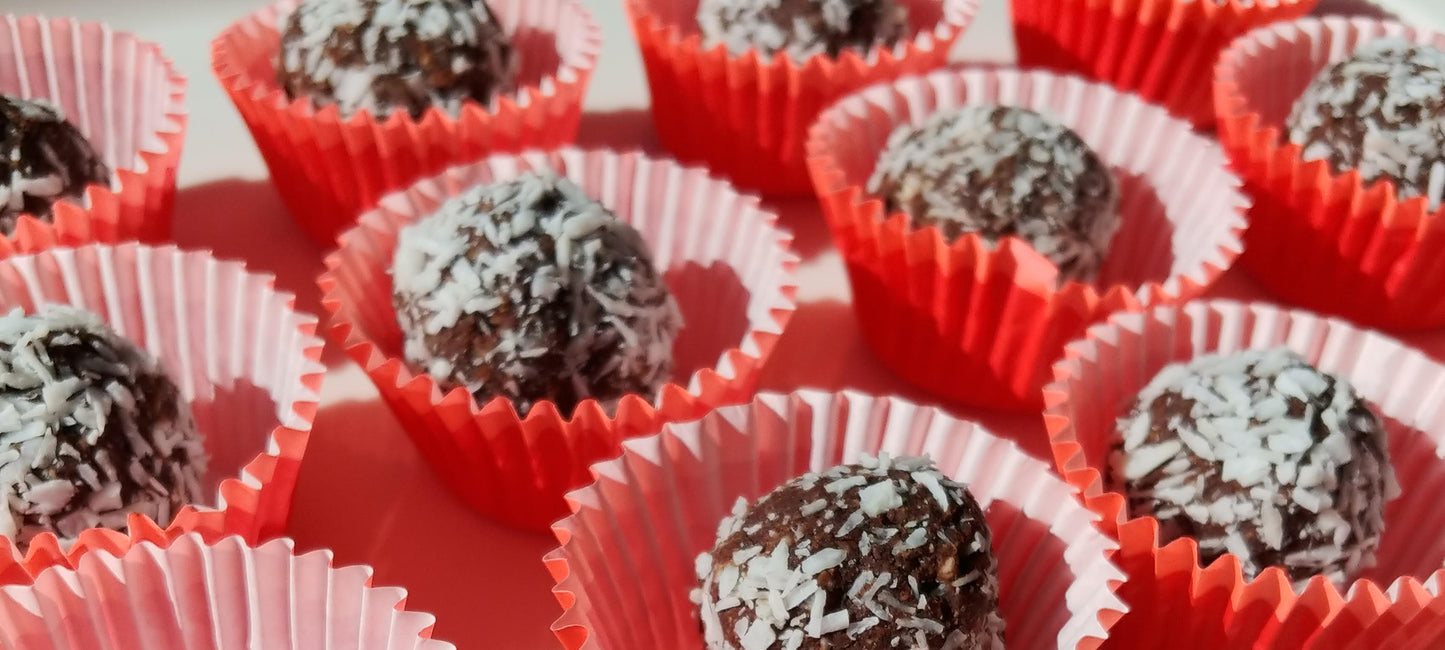 The energy bites pack some serious nutrition and naturally energizing ingredients into a delicious snack bite. Store the individual balls on a plate or in paper cupcake liners in the fridge.  
1 tbsp unsweetened cacao powder

½ tsp maca powder

¼ tsp vanilla bean powder

1 tbsp pure maple syrup 

½ cup canned chickpeas, rinsed and drained 

½ cup Struesli Cacao + Coffee

½ cup finely shredded unsweetened coconut
Place the first six ingredients in the bowl of a food processor. Process until the ingredients are combined and blended to a consistency similar to that of cookie dough.  

Use your hands to shape the mixture into 12 balls, 1 ½ to 2 tablespoons each. Roll each ball in the shredded coconut. Store in the refrigerator.