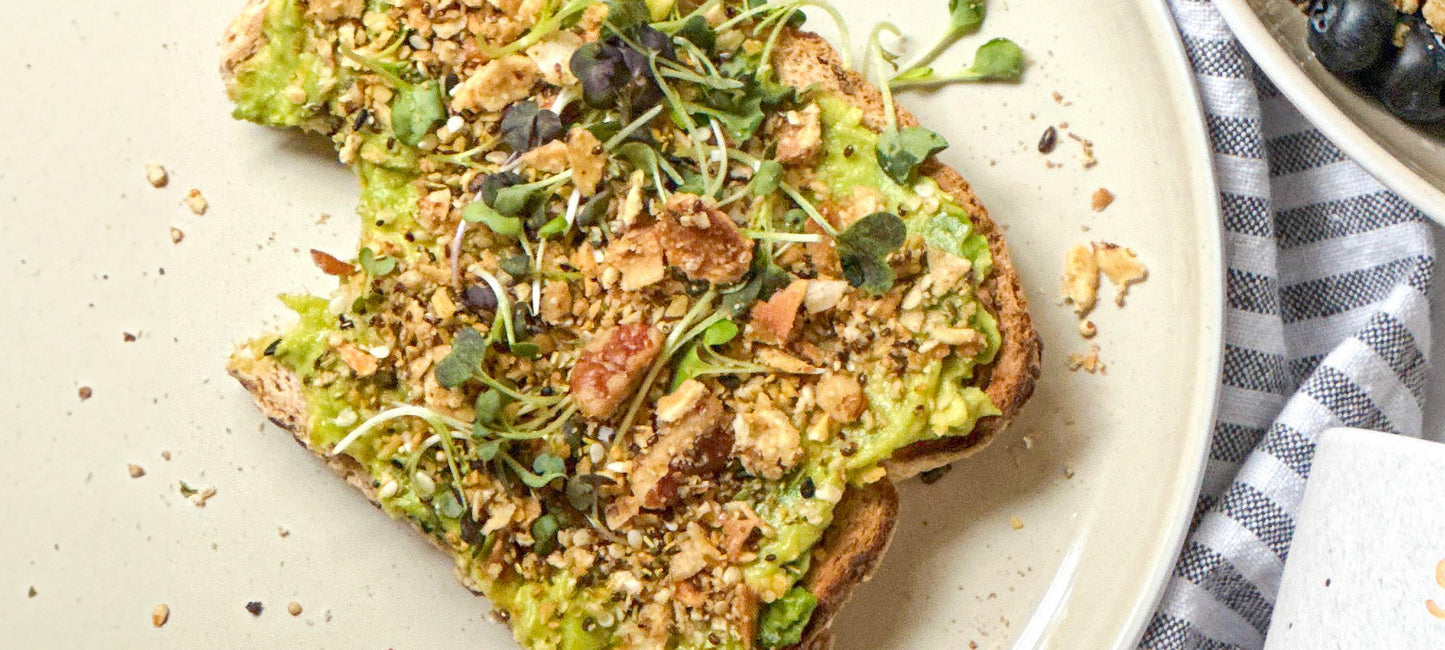 Elevate traditional avo toast with the bright flavor of lemon juice plus a sprinkle of Struesli on top. This fancy toast is satisfying and full of restaurant-quality flavor, yet so simple to make. 
1 slice of bread of choice

1/2 small avocado, mashed

Juice of 1/4 lemon (about 2 teaspoons)

2 tablespoons Struesli Original

2 tablespoons microgreens

Pinch of sea salt 
Toast the bread slice. In a bowl, mash the avocado with the lemon juice. Spread the mashed avocado over the toast. 

Top with the Struesli, microgreens, and sea salt.
Jackie Akerberg is the creator and author behind delicious, easy-to-follow, vegan, and gluten-free recipes. Follow her on Instagram for more inspiration or check out her book The Clean Vegan Cookbook on her website!