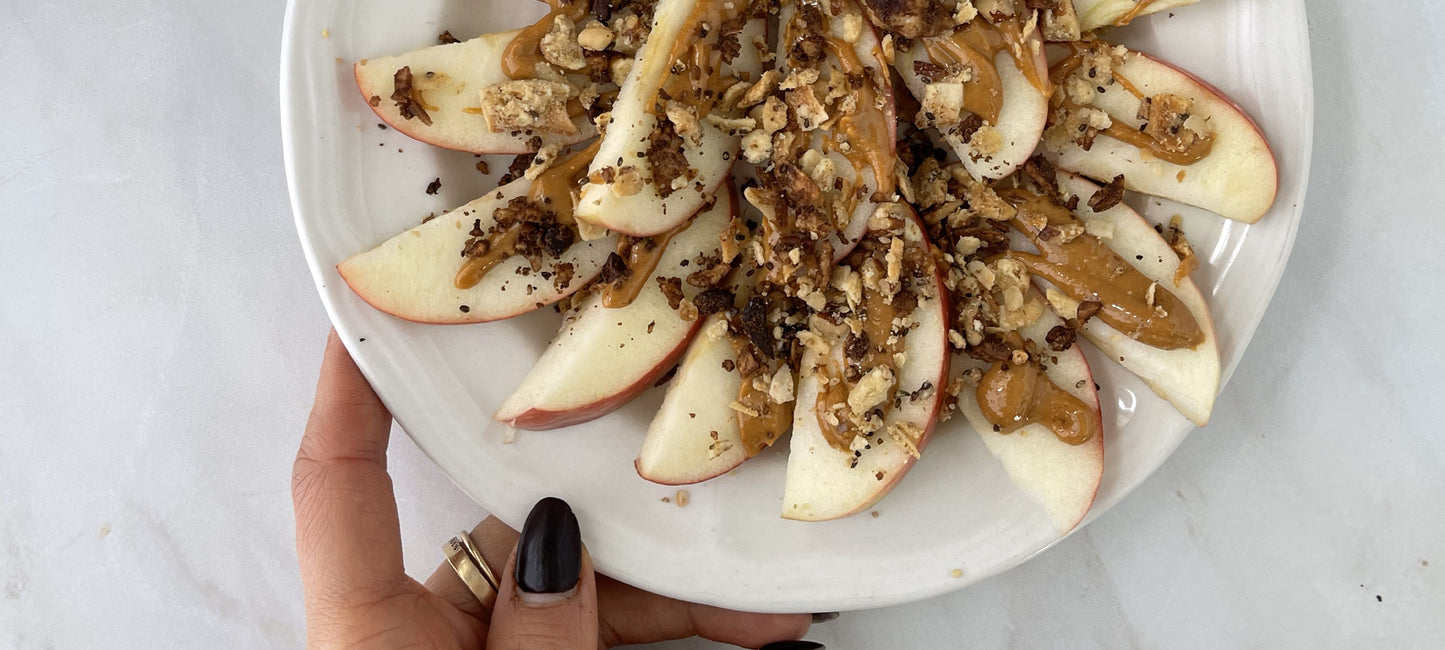 This simple snack is satisfying in every way - it's fun to make, fun to eat, and provides great nutrition from all real-food ingredients. The Struesli on top provides the perfect flavor and crunch that'll make you want this three-ingredient snack every week! 
1 medium apple 

2 tablespoons nut butter of choice (drizzling consistency)

2 tablespoons Struesli Original or Struesli Cacao + Coffee




Cut the apple into thin slices; spread them out on a plate.

Drizzle nut butter over top of all the apple slices.

Sprinkle Struesli on top and enjoy a satisfying and fresh snack.
Recipe by Jess Bippen, MS, RD, registered dietitian-nutritionist.
View more of her recipes here.