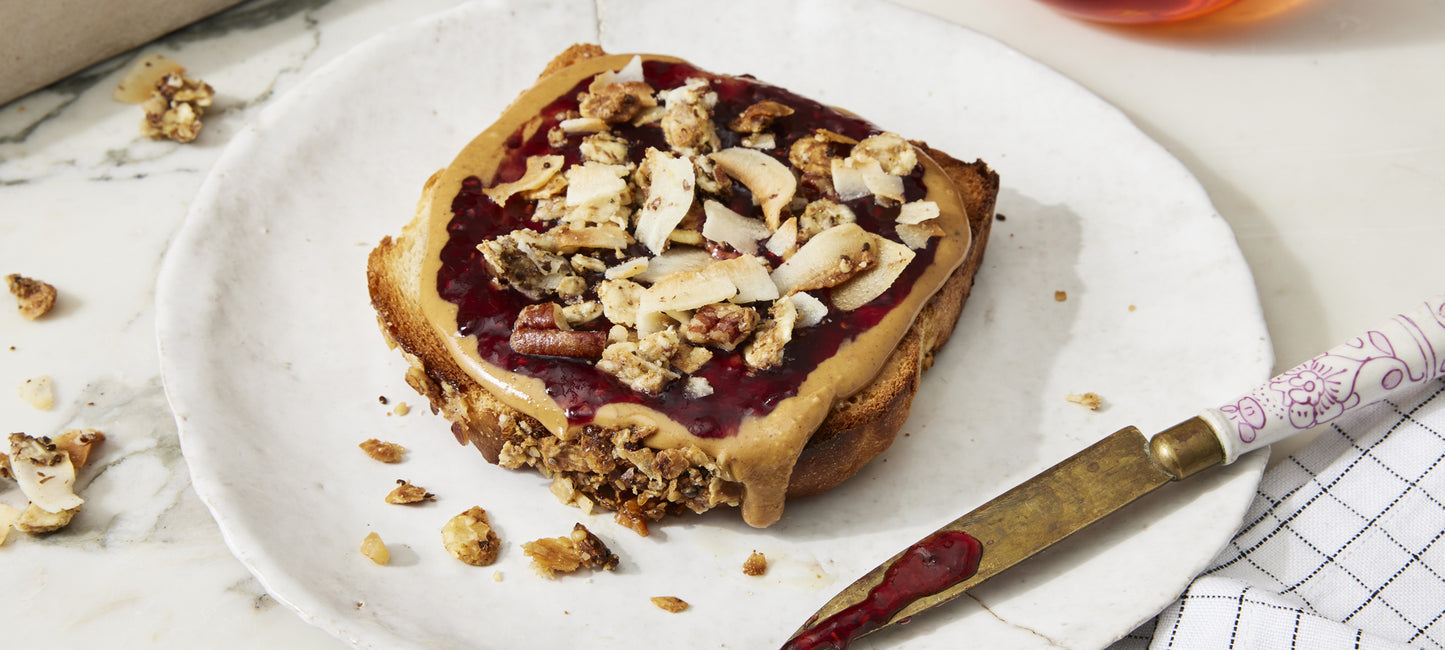 1 slice bread, toasted (try sourdough or sprouted)
1 tablespoon nut or seed butter of choice
1 tablespoon Struesli Cacao + Coffee
Jam optional

Toast bread and spread nut butter on top. Sprinkle Struesli over top. Use the back of a spoon to nestle all the crunchy bits into the creamy nut butter. Top with banana slices or another fruit, if desired.