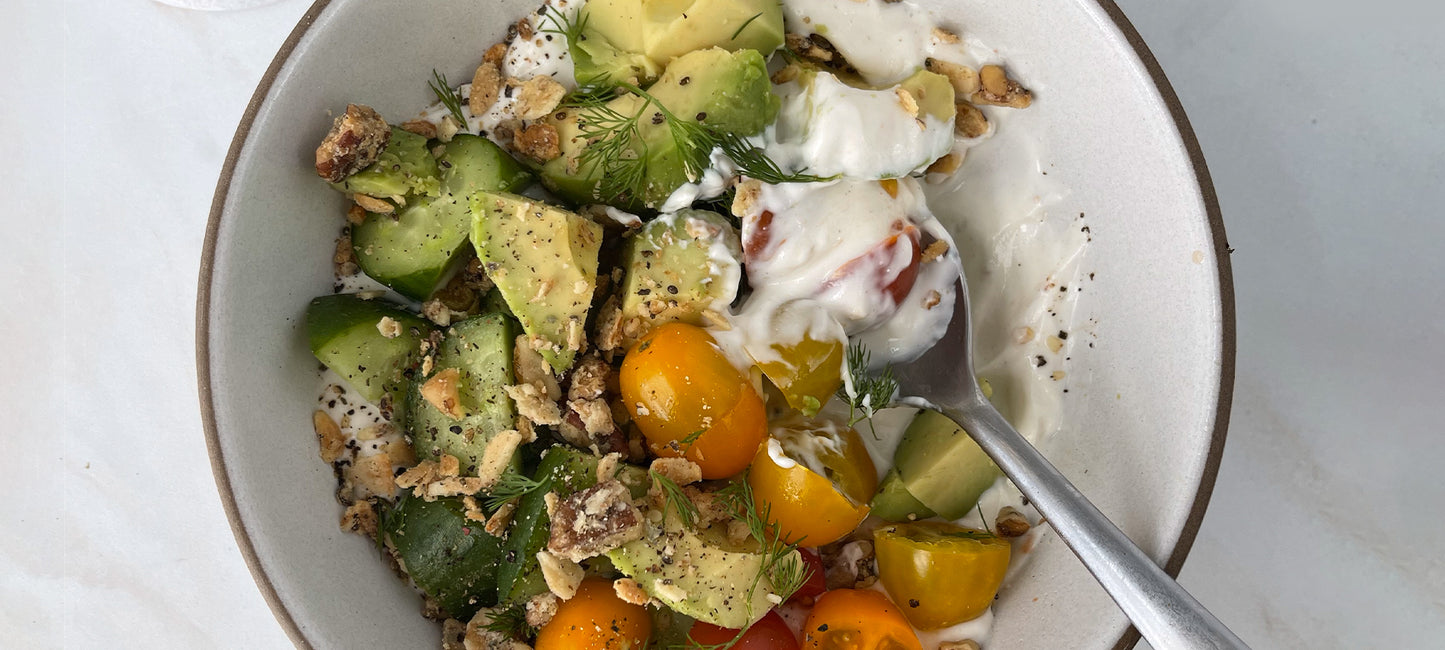 Since Struesli doesn't contain added sugars or sweeteners of any kind, you can also use it to enjoy savory foods, like this main-dish yogurt bowl that is loaded with veggies and Struesli for the ultimate boost in color, nutrients, and satisfying crunch!  
1/3 - 1/2 cup plain Greek yogurt or cottage cheese

Dash of hot sauce, optional

Pinch each of sea salt and white pepper

6-7 cucumber slices

Handful of grape tomatoes

¼ of an avocado, diced

¼ cup Struesli Original

Fresh dill, optional
Spread the yogurt (or cottage cheese) in a bowl. If desired, add a dash of hot sauce, and a pinch each of sea salt and white pepper; stir into the yogurt. 

Top the bowl with cucumber slices, tomatoes, and diced avocado. 

Sprinkle the Struesli over top and, if desired, garnish with fresh dill. Enjoy right away! 
Recipe by Jess Bippen, MS, RD, registered dietitian-nutritionist.
View more of her recipes here.