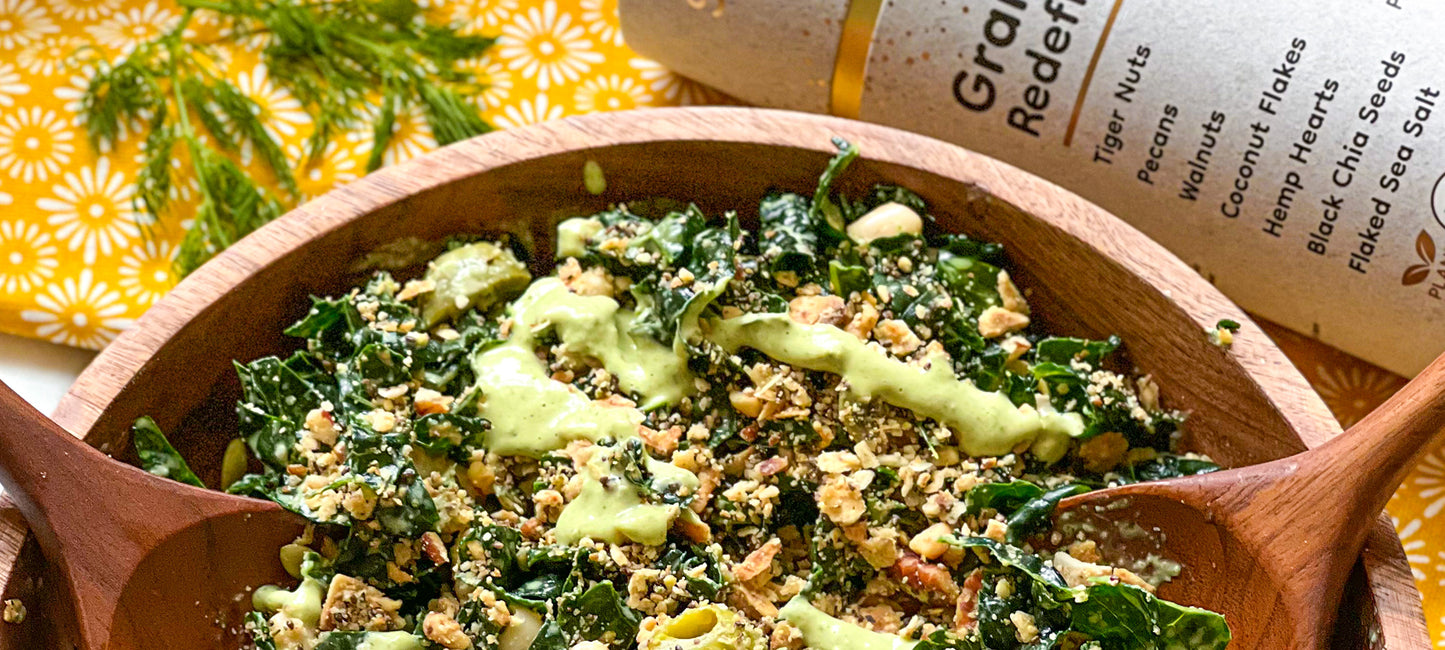 The secret to the best kale salad may surprise you.... And it all comes down to this unsweetened, grain-free granola from Struesli. It adds the PERFECT light and satisfying crispy crunch and is filled with superfood ingredients. It's delish on sweet dishes as well, but I love tossing a handful in this addicting, must-try kale salad. Grab the recipe below and enjoy! - Jackie

Savory Kale Salad

SERVES 4
1 bunch tuscan kale, stems removed, finely chopped
14 oz can canelinni beans, rinsed and drained
1/4 cup pumpkin seeds
1 cup pitted castelvetrano olives, halved
1/2 cup Struesli Original

Savory Dill Dressing

1/4 cup rosted tahini
1/4 cup water
1 large lemon, juiced
1/4 cup fresh dill
3 tbsp fresh chives
1 tsp garlic powder
1/2 tsp onion powder
1 tbsp white miso paste
1 tsp dijon mustard
Salt and pepper, to taste

Add the kale, beans, pumpkin seeds, olives and half of the granola to a large salad bowl. Place the ingredients for the dressing in a blender and puree until creamy. Season to taste. Pour the dressing over.
Jackie Akerberg is the creator and author behind delicious, easy-to-follow, vegan, and gluten-free recipes. Follow her on Instagram for more inspiration or check out her book The Clean Vegan Cookbook on her website!