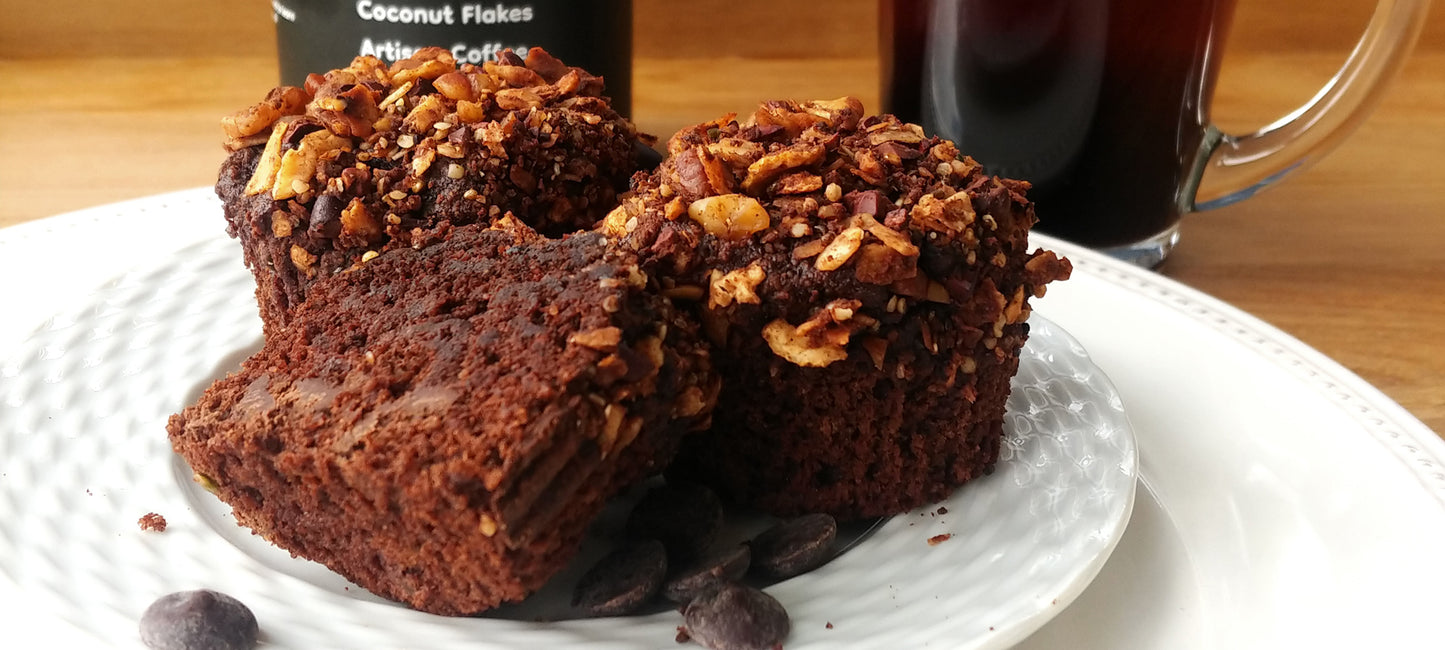 These chocolatey muffins are a delectable recipe to enjoy as part of a breakfast or a nutritious snack. They're naturally gluten free, grain free, dairy free, and refined sugar free. Plus you can't beat that crispy crunchy Struesli topping! 
3 ripe bananas

2 eggs

¼ cup pure maple syrup

1 tsp vanilla extract

2 ¼ cups almond flour (we use blanched, superfine)

¾ cup unsweetened cocoa powder

1 tsp baking soda

¼ tsp fine salt

¾ cup semi-sweet chocolate chips (such as Hu brand)

1 cup Struesli Cacao + Coffee 
Preheat the oven to 350 degrees and line 12 standard muffin cups with paper liners.

Thoroughly mash the bananas with a fork until pureed or blend them in a food processor to puree. 

In a bowl, combine the pureed banana, eggs, maple syrup, vanilla, almond flour, cacao powder, baking soda, salt, and chocolate chips. Stir and fold until well combined. Divide the batter among  the muffin cups. 

Top each muffin with about one tablespoon of the Struesli. Very gently press it down to nestle it into the batter. 

Bake the muffins on the center rack of the preheated oven for 11 to 12 minutes. 

Remove the muffin pan from the oven and let the muffins cool on a wire rack. Tip: For an extra treat, cut a muffin in half and smear some drizzly peanut butter (or any favorite nut or seed butter) over it and enjoy!