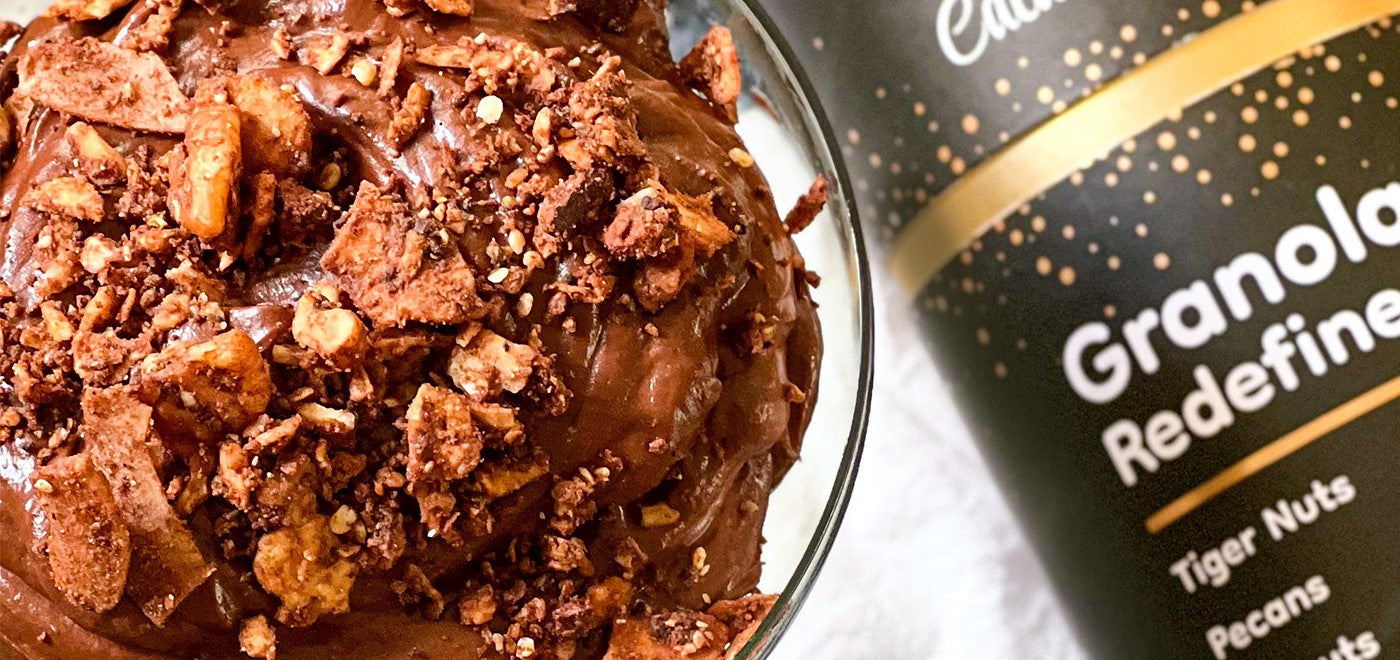 WOW your guests with this simple plant-based dessert! It is made with clean ingredients and ripe avocados for the smoothest and creamiest texture. The key to take this treat from yum to WOW is the Struesli Cacao + Coffee granola. - Jackie
Cacao + Coffee Chocolate Mousse 
SERVES 4-6
1/2 cup sugar-free vegan dark chocolate chips
1 tsp coconut oil or coconut butter
2 large ripe avocados, peeled
2/3 cup raw unsweetened cacao powder
1/4 cup cold brew coffee (optional to substitute for plant milk)
1/2 - 2/3 cup maple syrup 
1 tbsp vanilla
1/4 tsp salt
1/2 cup Struesli Cacao + Coffee granola
Place the chocolate chips and coconut oil or coconut butter in a microwave-safe dish.
Microwave at 50% power in 30 second increments, stirring each time until melted.
Add all the ingredients for the mousse, including the melted chocolate mixture, to a food processor or high-speed blender and mix on high until fluffy, smooth, thick and creamy.
Stop to scrape the sides down as needed, and adjust to your desired sweetness level by adding more maple syrup if needed.
Tranfser to bowls or jars and chill for at least 1 hour before enjoying.
Serve topped with a sprinkle of Strüesli granola. Store in the fridge for up to 5 days.
Jackie Akerberg is the creator and author behind delicious, easy-to-follow, vegan, and gluten-free recipes. Follow her on Instagram for more inspiration or check out her book The Clean Vegan Cookbook on her website!