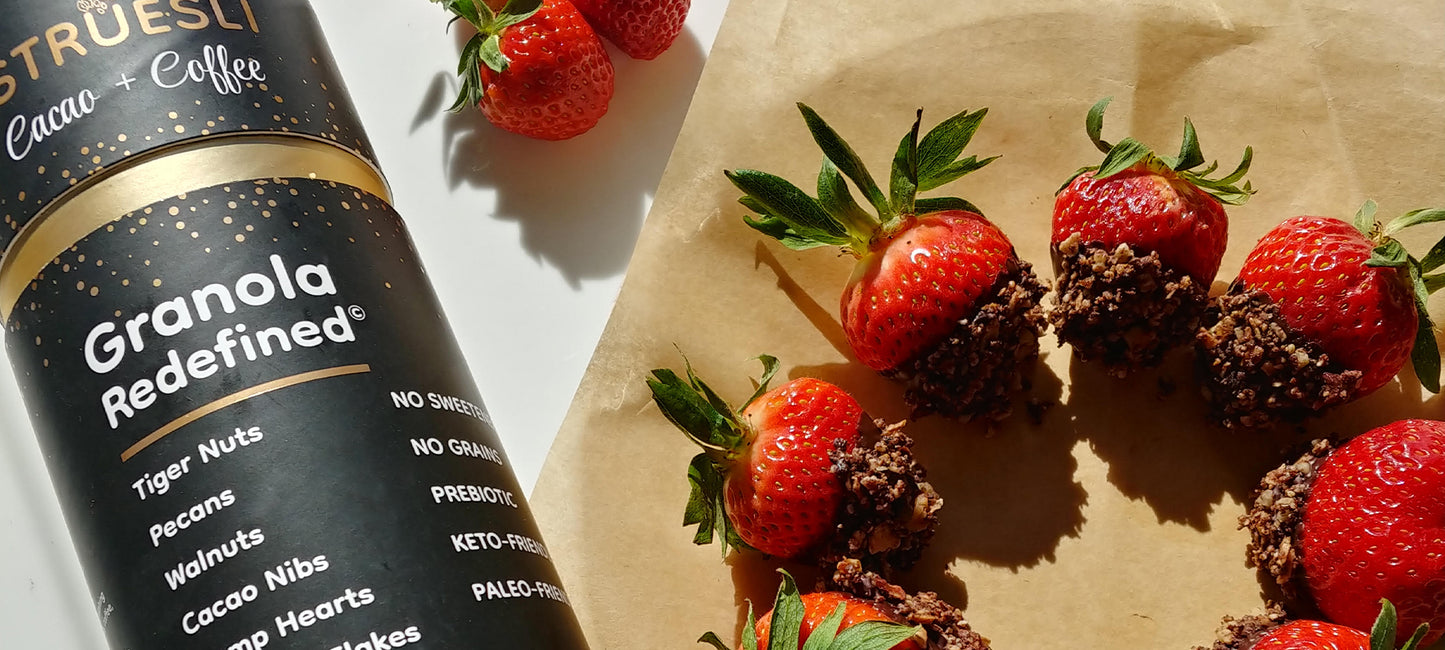 Give chocolate-covered strawberries a delicious and decadent upgrade by coating them in a crumb topping of crushed Struseli. Makes an excellent ending to a meal or a fun midday pick-me-up snack. 
1/3 cup Struesli Coffee + Cacao 

7 oz semi-sweet chocolate chips (we like Hu brand)

12 strawberries, cleaned with stems still attached 
Pulse the Struesli in a food processor a few times to make smaller crumbs. Place the crumbs on a plate.  

In a double boiler over medium heat, melt the chocolate chips until smooth. 

Dip a strawberry into the melted chocolate about halfway up the strawberry, turning to coat. Then quickly roll the chocolate-covered strawberry in the Struesli crumbs. Repeat with the remaining strawberries. 

Place the coated strawberries on a plate and chill in the refrigerator until ready to serve.