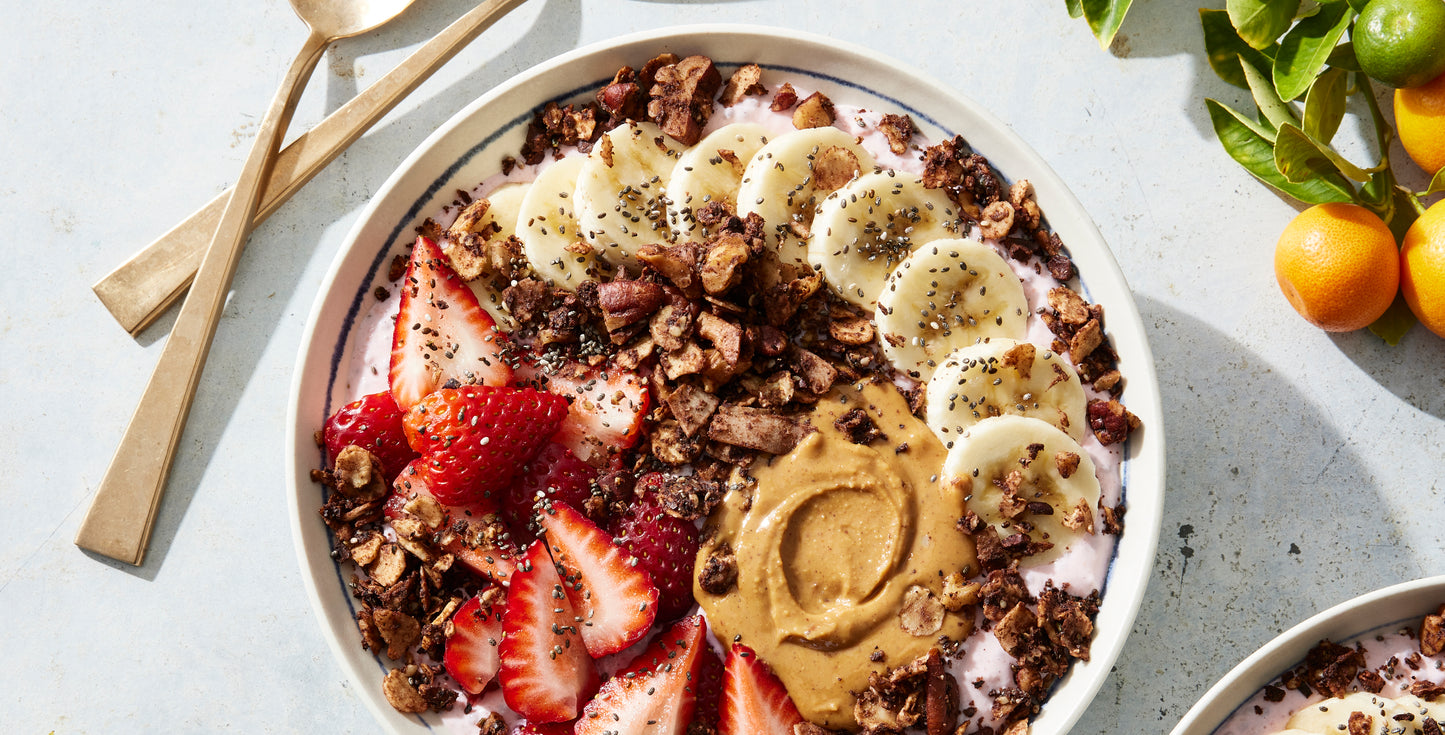 Tap into your artful side by starting your day with a stunning and delicious breakfast bowl. Top your favorite yogurt and sliced fruit with a sprinkle of Struesli Cacao+Coffee and a drizzle of nut butter for a meal with staying power.  
1 cup plain unsweetened yogurt (any favorite kind)

1 scoop vanilla or chocolate protein powder (optional)

3 strawberries, sliced

½ banana, sliced

¼ cup Struesli Cacao+Coffee

1 tbsp natural nut butter
Add your yogurt of choice into a bowl and, if desired, increase the protein content by stirring in a favorite protein powder; stir until creamy and smooth. 

Artfully arrange the sliced strawberries and bananas over the yogurt. 

Top with Struesli Cacao+Coffee and a drizzle of creamy nut butter.