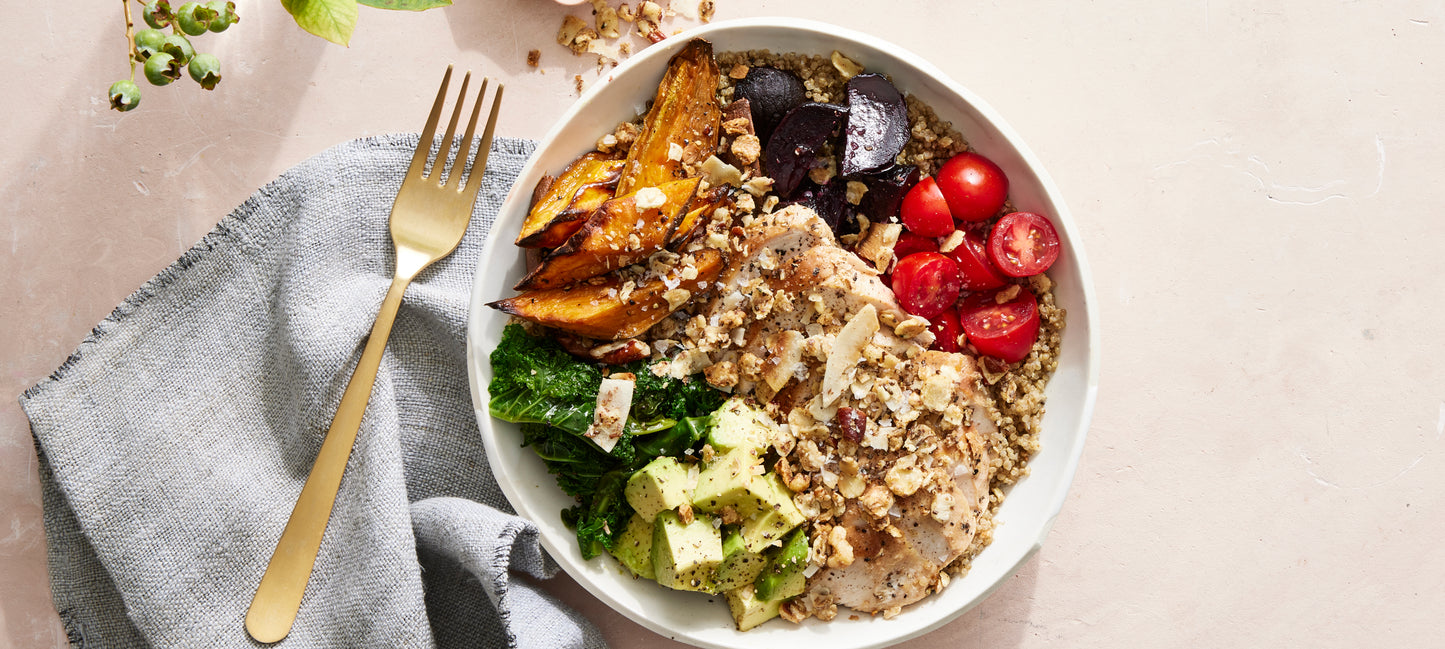 Use any ingredients, such as leftover cooked veggies or another protein, to build your power bowl. Top with Struesli Original for added flavor and delicious crunch! Makes a nutritious gluten-free and dairy-free lunch. 
2 packed cups of salad greens (any kind)

½ cup cooked quinoa (or another cooked grain or cauliflower rice)

4-5 roasted sweet potato wedges

1 diced beet, roasted 

½ ripe avocado, diced

4 cherry tomatoes, halved

4-5 oz cooked chicken breast, sliced

1 serving salad dressing (use any favorite kind, or try the one below)

¼ cup Struesli Original
Creamy Hummus Dressing:
2 tbsp plain hummus

1 tsp fresh lemon juice

1 tsp extra-virgin olive oil

1 tsp water

Salt and pepper to taste

Pinch of ground cumin
Use any favorite dressing, or make the Creamy Hummus Dressing by stirring together the dressing ingredients. 

Toss the salad greens with some of the dressing. Then, in a large individual dinner bowl, layer the ingredients, starting with the dressed greens. Top with Struesli and enjoy!