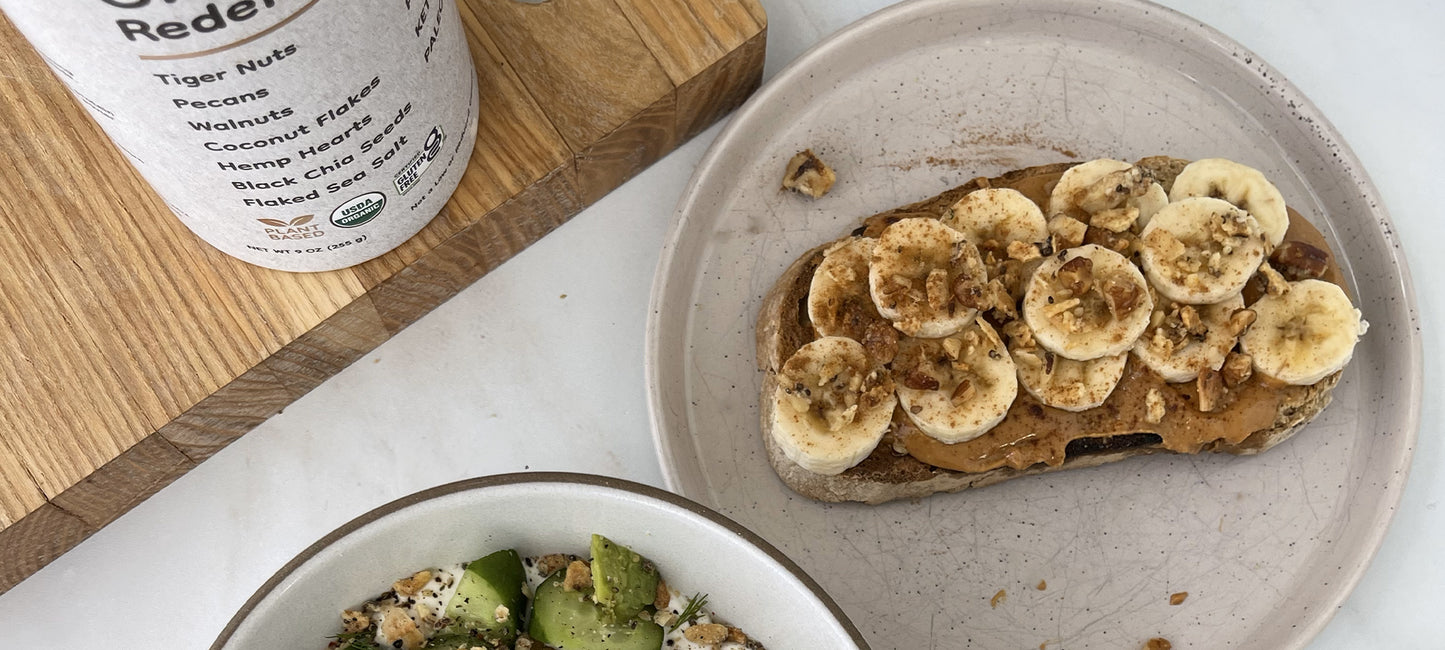 Nutrition and good taste doesn't get simpler than this! This healthful snack combines all the macronutrients you need to boost your brain power any time of the day. 
1 slice bread of choice (we recommend sourdough)

2 tablespoons peanut butter, or nut butter of choice

1/2 banana, sliced

2 tablespoons Struesli Original or Struesli Cacao + Coffee

Dash of ground cinnamon




Toast the bread slice. While warm, spread the peanut butter over the toast. 

Top with the banana slices, Struesli, and a sprinkle of cinnamon
Recipe by Jess Bippen, MS, RD, registered dietitian-nutritionist.
View more of her recipes here.