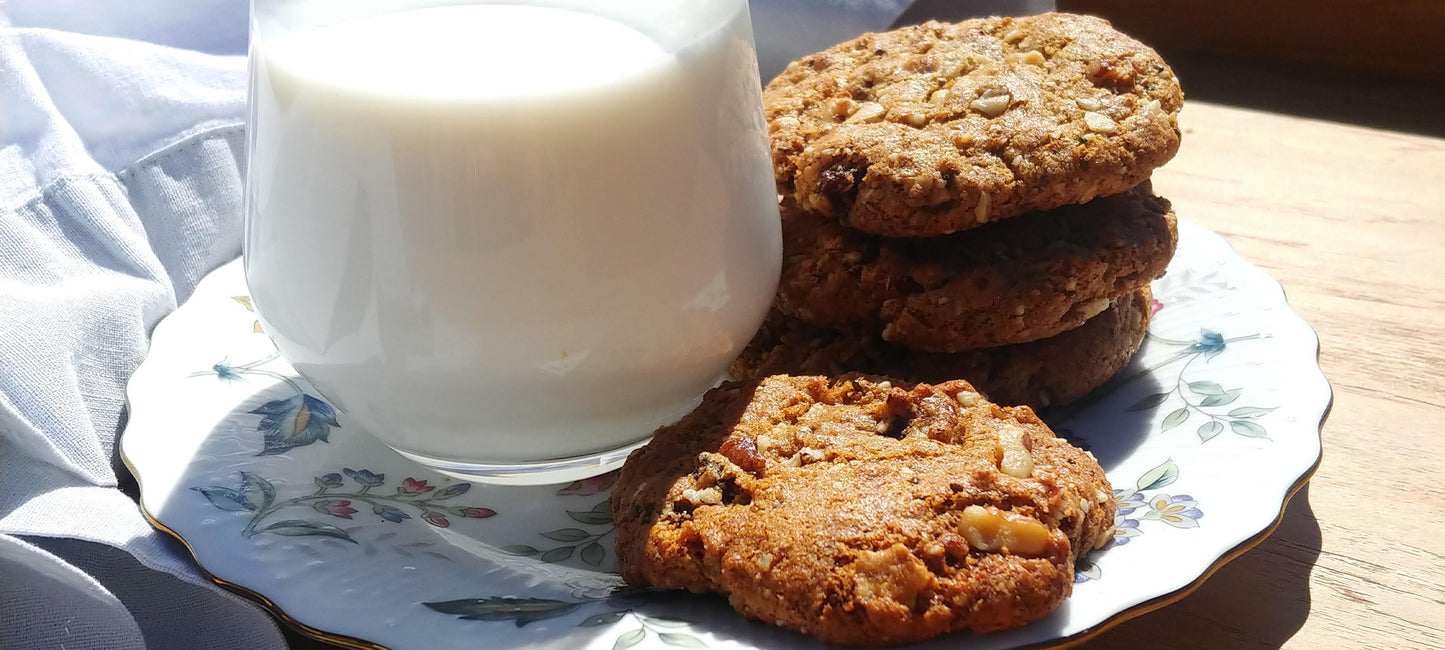 If you love a good oatmeal raisin cookie, then you're going to love this great and healthier version that is made with Struesli. Everyone loves these cookies, and anyone who is looking for a great gluten-free, grain-free, dairy-free cookie will be blown away. Makes 20 cookies
1 cup raw almond butter, room temperature

1 egg, room temperature

½ cup coconut sugar

1 tsp baking soda

1 tsp ground cinnamon

1 tsp pure vanilla extract

½ cup raisins 

¾ cup Struesli Original
Preheat the oven to 350 degrees and place the oven rack in the center position. Line two baking sheets with parchment paper.  

When the almond butter and egg are at room temperature, you can start the dough. In a bowl, combine the almond butter, egg, coconut sugar, baking soda, cinnamon, and vanilla extract.

Fold in the raisins, and then gently fold in the Struesli until they are evenly incorporated. Tip: The dough will be dense, but will bake into nice, chewy cookies. 

Using a 1 ½-inch small dough scoop or two spoons, divide the dough into 20 mounds on the prepared baking sheets, 10 cookies per sheet. 

Gently flatten and shape each dough mound with the tines of a fork. 

Bake the cookies for 9 minutes per baking sheet. Remove from the oven and let cool on the baking sheets for a few minutes before removing to a wire rack to cool more. Enjoy warm with a glass of milk.