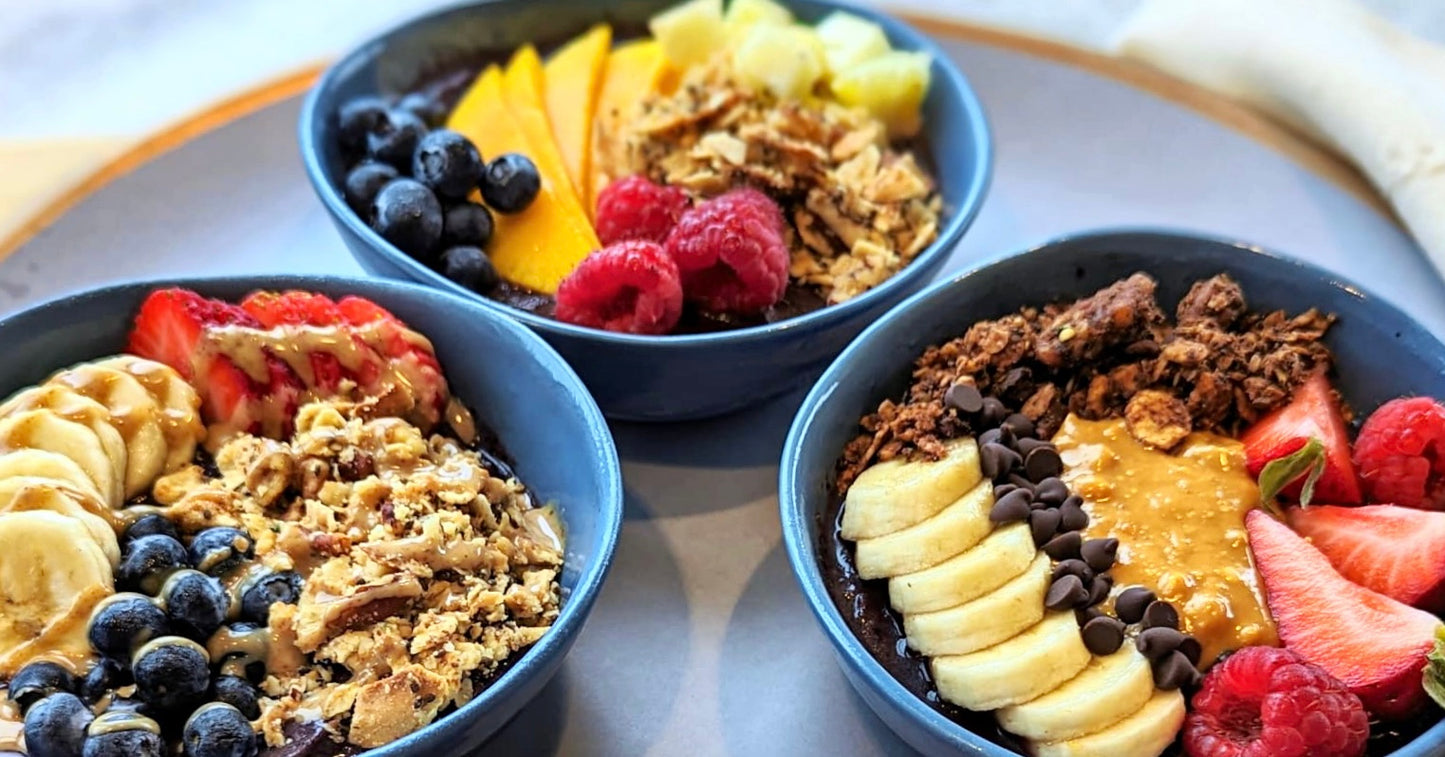 You can't beat the freshness of an acai bowl as a breakfast, snack, or dessert. When you add a topping of Struesli, you'll get a wonderful combination of flavors and textures in every bite, as well as good-for-you nutrition in every bite!  
1 pouch unsweetened acai berry (such as Sambazon)

1 cup frozen blueberries

1/2 banana, frozen

1/2 cup dairy or non-dairy milk of choice, plus more as needed

Additional toppings: fresh fruit, nut butter, honey, and/or chocolate chips



In a high-speed blender (ideally one with a tamper), blend the acai pouch, frozen blueberries, banana, and ½ cup milk. Blend in additional milk as needed to achieve desired consistency. Divide the blended mixture into one, two, or three bowls, depending on desired serving size. 

Top the acai bowls with Struesli and any additional toppings you'd like. 
The toppings shown in our photo are: 
Struesli Cacao + Coffee, crunchy peanut butter, sliced banana, mini chocolate chips, raspberries, and strawberries 

Struesli Original, mango, pineapple, blueberries, and raspberries 

Struesli Original sliced banana, blueberries, strawberries, and a drizzle of sprouted raw almond butter